BEE LOGISTICS CORPORATION RECEIVES MILLION DOLLAR SALES AWARD FROM CHINA AIRLINES
9/19/2023 2:18:56 PM
Hanoi, August 29, 2023. Bee Logistics Corporation was awarded the "Million Dollar Sales Awards 2022" from China Airlines, recognizing Bee Logistics' outstanding performance and outstanding contributions in the past year.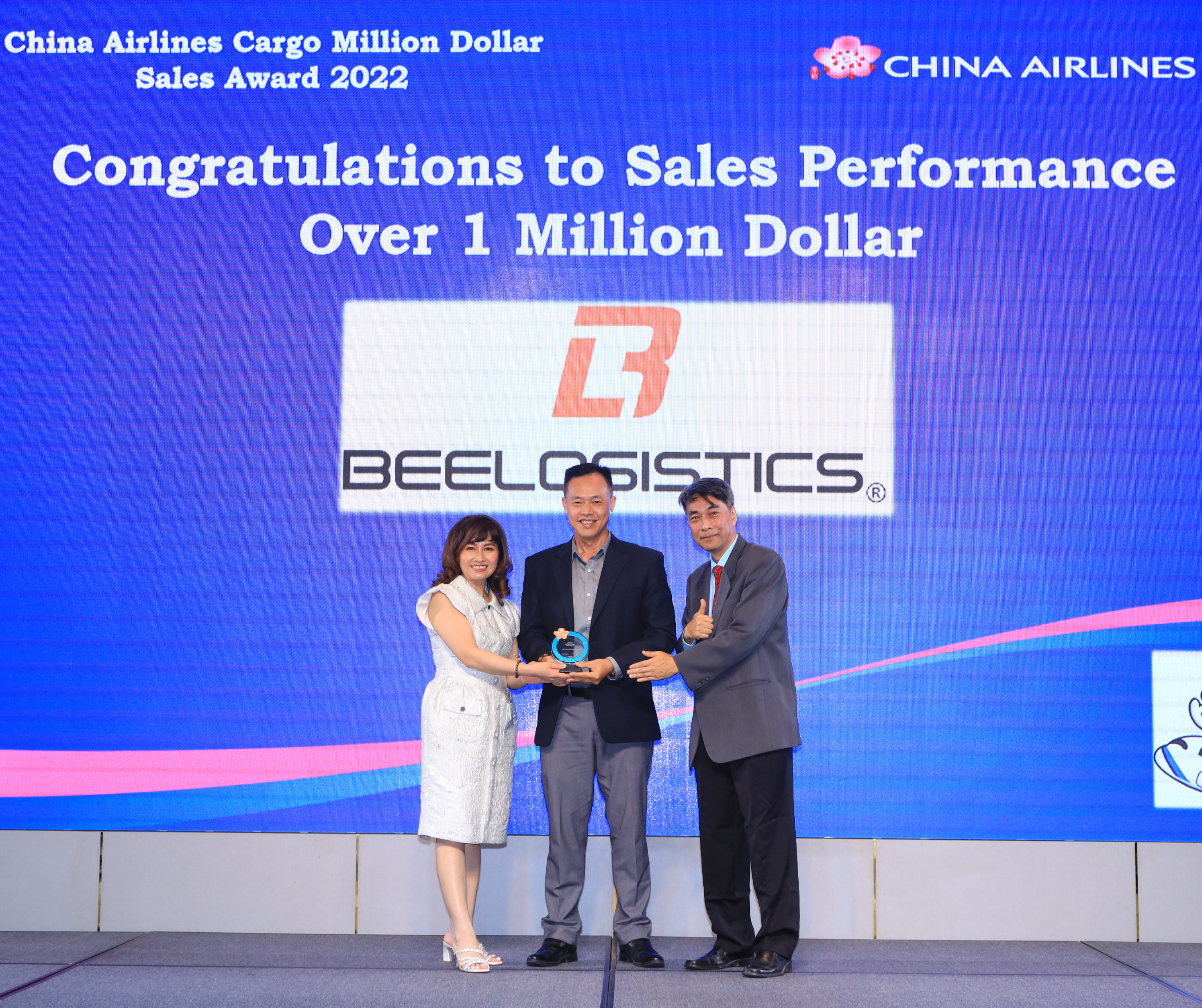 China Airlines, founded in 1959, is the flag carrier of the Republic of China and flies to 178 destinations worldwide. The airline operates non-stop flights to Taipei from US gateways including Los Angeles, Ontario (California), San Francisco, New York, and Honolulu.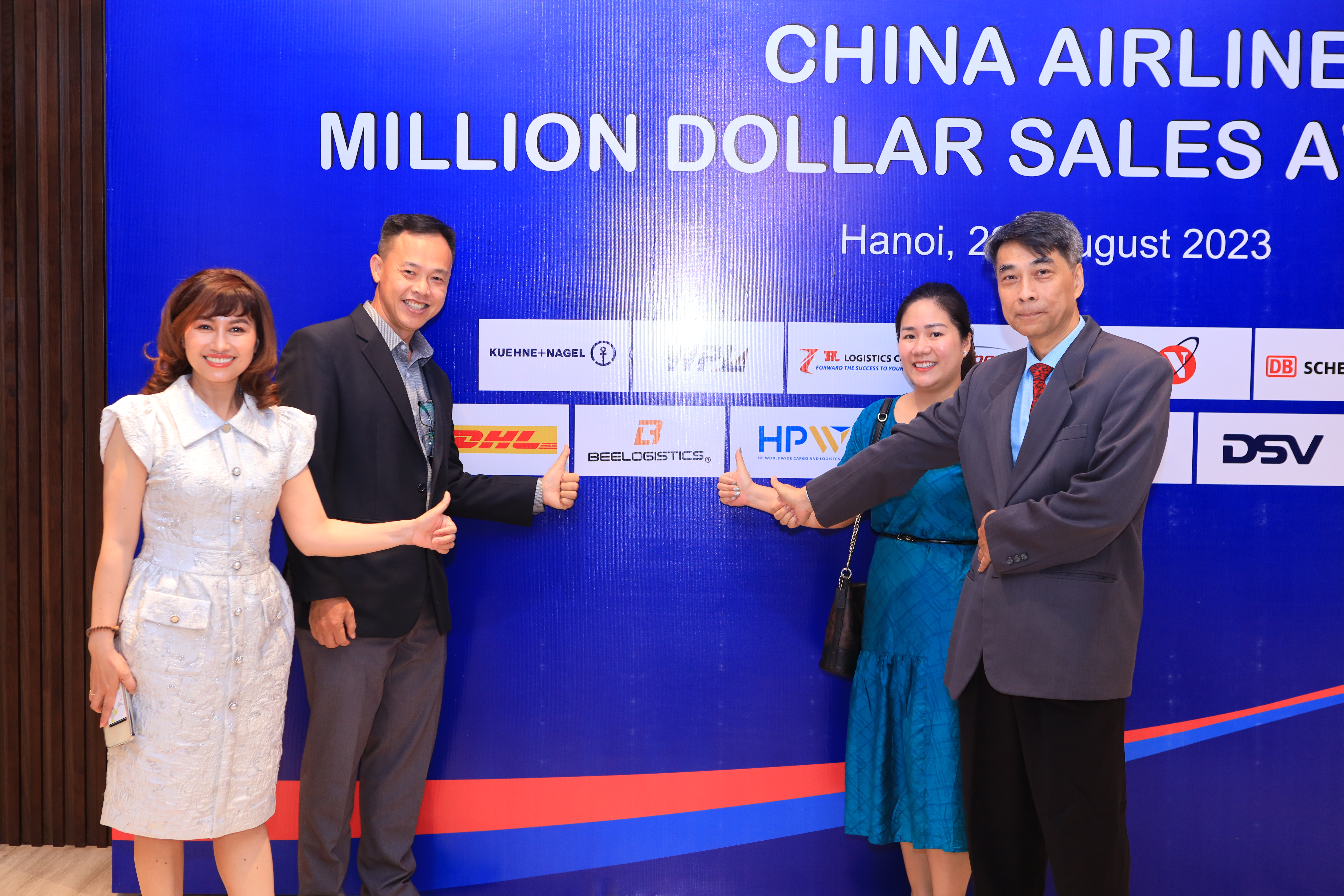 Mr. Le Tran Nhat Phuong, Deputy General Director and Director of Aviation of Bee Logistics Corporation said, "China Airlines' recognition shows that we continuously pursue excellence, committed to bringing satisfaction to customers and partners. We look forward to achieving new milestones with China Airlines in the future."
About Bee Logistics Corporation
Bee Logistics was established on October 1, 2004, with the first 3 employees at the Ho Chi Minh City office. After 19 years of development and growth, Bee Logistics has had remarkable growth with more than 1,000 employees and a system of strategic partners globally.
With long experience and reputation in the industry, Bee Logistics ensures that every customer's shipment is transported safely, efficiently and on time. Along with new solutions, competitive costs and flexible support policies. Diversified services from consolidation, full-time subscription, AOG, ... combined with flexible transportation options: air-air, land-air, sea-air. All to bring the best air transportation solutions to customers.