Local forwarders must diversify as trade boom attracts global 3PLs to Vietnam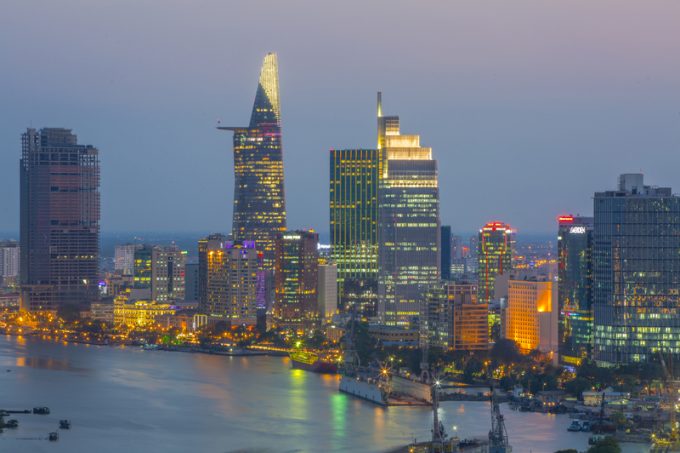 A surging Vietnamese economy has created space for local forwarders to expand across South-east Asia, but it is also attracting international 3PLs, creating fierce competition.
Vietnamese forwarder Bee Logistics has expanded its network to Taiwan, following impressive air and sea freight growth across the region.
Chief executive Henry Dinh said: "Freight forwarding is still the most promising sector currently in South-east Asia thanks to the economic growth rates.
"Vietnam and Thailand are the major drivers, and while the tradelanes between ASEAN countries and China is playing a very important role, I believe intra-ASEAN promises even faster growth over the next five years."
"Global logistics players are increasing their operations and investments in South-east Asia and, with their advantage in technology, capital and global strength, it will lead to fierce competition.
"This will push SMEs to provide more customised services; only those companies which can customise services and adapt to customers' needs will grow and expand," he added.
Higher-than-average logistics costs also remain a challenge for local forwarders operating in the region. In Vietnam, for example, surging air cargo volumes have left the country's airports bursting at the seams, with foreign carriers performing the bulk of the cargo business.
This could be about to change, however, with both Vietnam Airlines and Vietjet reportedly on the hunt for dedicated freighters.
"Vietnam's air freight market is expected to reach 2.5m tons by 2020," said Mr Dinh. "However, Vietnamese airlines are mostly focused on passenger services, not cargo, and so a major piece of this cake falls into the hands of foreign airlines with high rates.
"If Vietnam Airlines and Vietjet invest in their own freighter aircraft, we believe this could help to bring down logistics costs and independent forwarders will benefit greatly."
Meanwhile, the Taipei office is Bee Logistics' 22nd location, having already expanded from Vietnam to Myanmar, Thailand, Cambodia and India. Mr Dinh said the branch would focus on garments, textiles, electronics, rubber, perishables, and fishery products.
"Taiwan is a hub of trading in the Asia Pacific area and continually serves as the gateway for global cross-border enterprises into the Chinese market," he told The Loadstar.
"The Taiwanese economy is expanding quickly, with a growth rate of 3% year on year in the first quarter of 2018. Furthermore, Vietnam–Taiwan trade has developed strongly with increasing import-export value, thereby creating many potential opportunities for logistics."
Vietnam is Taiwan's fifth-largest trading partner, with bilateral trade reaching US$12bn in 2017. Last year, Vietnam's exports to Taiwan were over $2.8bn (up 15%), while Taiwan's exports to Vietnam were worth $6.6bn (up 6.8%).
The Vietnamese economy is breaking new trade records in 2018, too. Last month, trade leapt 14.9% year on year to reach an all-time high of $40.86bn, while trade turnover for the first five months of the year reached $185.99bn (up 13.9%).
This impressive trade growth helped Bee Logistics enjoy a 10-fold increase in air and sea volumes over the past seven years. In 2017, the forwarder handled air cargo volumes of 7.62m kg and sea freight of 88,905 teu.
"We are now employing more than 500 professional logistics experts, working on our own dedicated IT platform, Bee Freight System One, and in 2017, our consolidated revenue hit nearly $65m, marking a business boom for us," said Mr Dinh.
He expects double-digit logistics growth across South-east Asia in 2018, as increased ASEAN economic integration and improved infrastructure connections with China help propel regional trade.