Bee Logistics – Vietnam Top 500 Largest Private Enterprises for 2 consecutive years
Ranked by VNR500 – Top 500 Vietnam Largest Private Enterprises 2021 recently announced by Vietnam Report, Bee Logistics is positioned at 282 in the second year, 154 ranking up against 2020.
VNR500 aims at glorifying and celebrating achievements of large sized companies that demonstrate effective and sustainable business. The companies show firm stuff and resistance, as flagship of the national economy during the challenging time under impact by Covid-19 pandemic.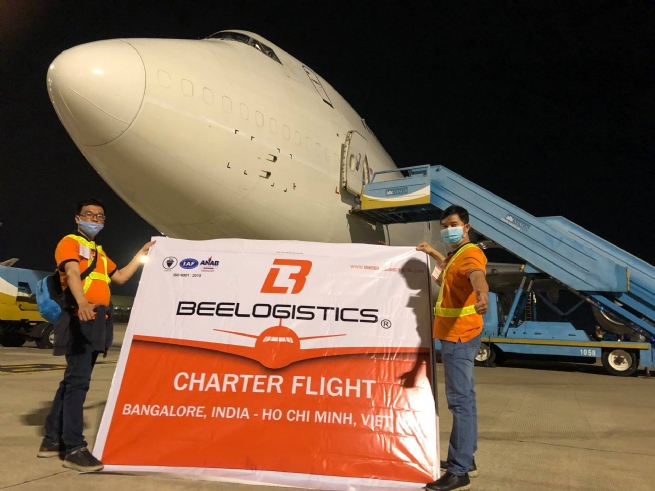 As a winner, Bee Logistics meet assessment criteria by judges in terms of revenue, profit, total asset, growth rate, employee benefits and reputation. Like other companies, Bee Logistics are faced with many difficulties caused by the pandemic. With our team efforts and creativeness in offering customers with suitable logistics solutions, Bee Logistics however managed to hit impressive records.
In the early 9 months 0f 2021, the consolidated turnover increases by 168% against the same period last year. Most local and overseas offices maintain strong growth rate, quickly adapting to the market changes resulted by Covid.
Integrated logistics services are strongly promoted. Volume of shipment grows by over 30% against the same period. Charter flights and air consol service are regularly operated from Vietnam to EU, US, Australia, especially 3 flights per week from Hanoi to Incheon, Korea.
Thanks to our team intellectual strength, we find the new way out for our customers, untie the knots of cargo transportation. It is worth mentioning initiatives of charter flights, air consol charters, container reuse, shipping agency. They are well-customized, effective, reliable and professional services, that keep up with the rapid turbulences of market and release the customers from hardship.
The number of personnel working for Bee Logistics for the whole group rises by 10% against 2020. Our own network covers Cambodia, Myanmar, Thailand, India, China, Taiwan, Korea, Australia and newly established Malaysia branch.
"Being called in VNR500 helps heightening our position and this award inspires us to develop more, with a vision to become a global logistics provider by 2025", said Bee Logistics representative.