Bee Logistics successfully transported a shipment of chain cranes from Hai Phong port to Laem Chabang by RO-RO ship
September of Bee Logistics Hai Phong started with a proud event when we successfully implemented a comprehensive logistics service package including customs clearance, domestic transportation, lashing on board, international freight for the re-export of chain cranes from Hai Phong port to Laem Chabang by RO-RO ship.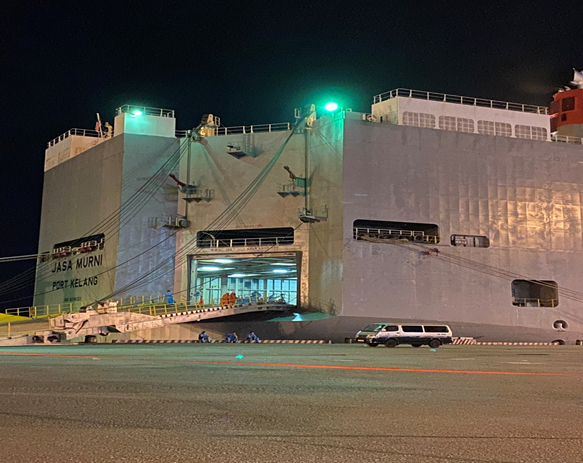 Being selected as the logistics service provider for this project's overweight and oversized shipment is both an opportunity and a challenge for the project staff of Bee Logistics Hai Phong. Our project team has meticulously built the plan, presented and persuaded the Customer to trust using RO-RO ship transportation service when the Customer was still unfamiliar with the concept of shipping by RO-RO ship which is for cars only.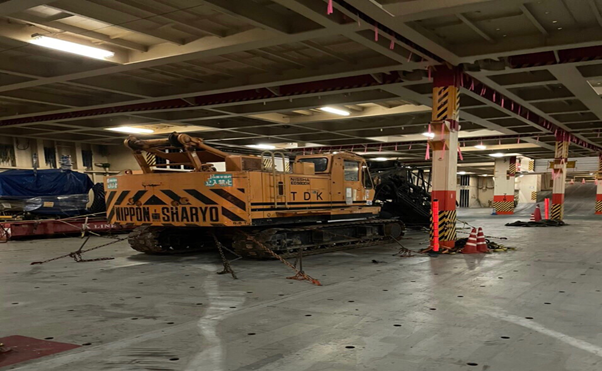 Due to the importance and safety requirements for the shipment, 4 months ago, the project staff of Bee Logistics had surveyed the site and planned the optimal plan for lashing and ensuring the safety of the goods during transportation by land and seaway as well as advising the Customer on the necessary documents to prepare for the customs clearance of goods.
The shipment consisted of one main machine weighing 49 tons and 6 packages accessories, the package's largest length was 17m.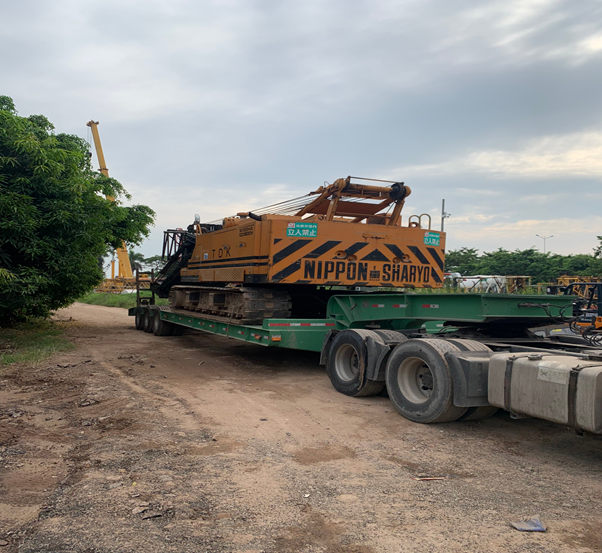 To ensure the successful and timely execution of the shipment. Bee Logistics staff coordinated smoothly with each other from consulting, booking, preparing documents, arranging fork trucks to transport the shipment from Hanoi to Hai Phong port, customs clearance declarations, coordinating with port dispatcher to self-propell the cranes into the cargo hold, then calculate safe bearing points to tie up to ensure the safety of goods during transportation.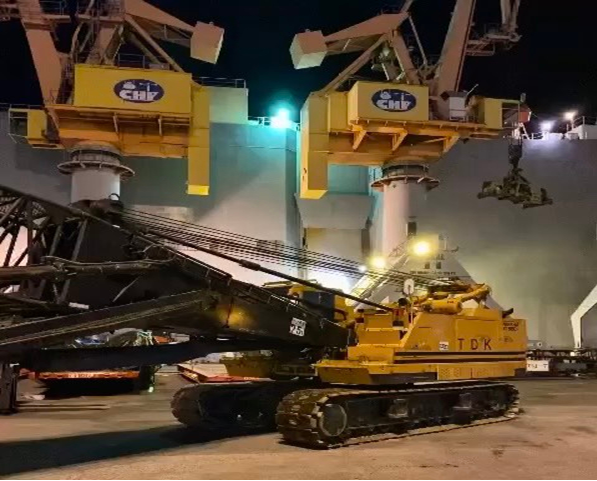 The successful transportation of the shipment, in addition to improving the service quality of Bee Logistics in terms of professionalism, also showed the spirit of solidarity and good coordination between members of the project team, the logistics team in particular and the company in general. Thereby showing that besides safety compliance and high expertise, the rigor and project management ability of Bee Logistics was one of the important criteria for the shipment to be successfully carried out beyond the progress targets set by the customer.

The completion of the shipment in early September brought pride and motivation not only to Bee Logistics Hai Phong in particular, but also to the entire Bee Logistics team in upcoming projects, contributing to bringing optimal Logistics solutions for its Customers.
Source: Bee Logistics – Hai Phong office