Bee Logistics sets sights on further growth in Southeast Asia
Mr Dinh said the company typically has posted growth of 30 to 50 per cent per annum, but admits that this year has seen growth dampen somewhat, but even so he still expects overall growth of 25 to 30 per cent for 2012—still very strong growth.
While it is not out of the ordinary for a relatively new company to post substantial growth, given that they are starting with such a low base, but what makes this company's growth story that much more compelling is that it is continuing to post huge growth in these troubled times...
However you look at it Bee Logistics growth has been remarkable. From 2009 to 2011 the company's core business, the Less than Container Load (LCL) export sector, has grown by roughly 30 per cent to 15,866 CBM (cubic metres) per annum.
It has recorded growth of 38 per cent for its LCL import business over the same time for a total of 10,435 CBM.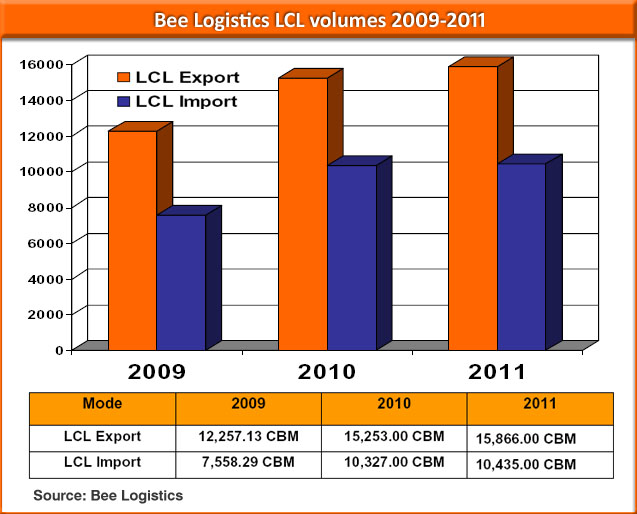 For its Full Container Load (FCL) business, Bee Logistics has recorded phenomenal growth from a small base with exports up roughly 90 per cent from 2009 to 2011 for a total of 5,405 TEU, while the import business has increased 133 per cent to 11,916 TEU.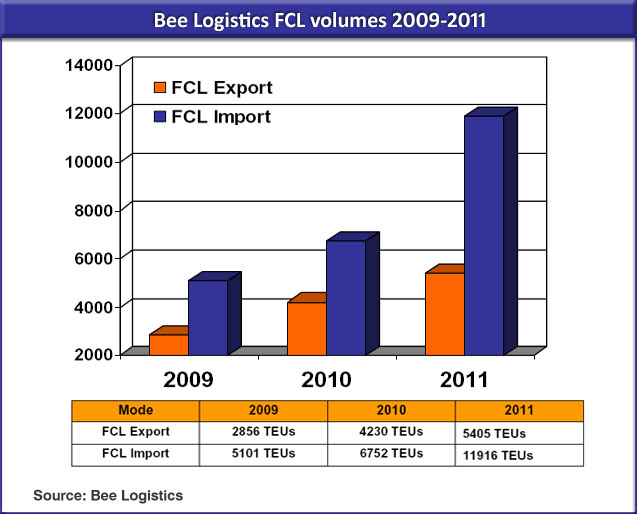 And for its airfreight business, which comprises 40 per cent of Bee Logistics total volumes on an annual basis, the growth in exports has been particularly strong between 2009 and 2011, up 147 per cent to 816,137 kilograms.
source CSM Container Shipping Manager