With a warm sense of sharing spirit towards the families recently suffered from the catastrophic flood in Vietnam's northern mountainous provinces, our BEEGROUP's Union Executive Committee launched the meaningful campaign "BEEGROUP TO SHARE ADVERSITIES WITH OUR COMPATRIOTS IN FLOODED REGIONS". It is so heart-warming that we received such enthusiastic responses and contributions from our company's staff, all of whom wanted to condole with the flooded families over their heavy casualties. Indirectly through local organizations, the Union Committee has communicated our BEEGROUP supports and donations to the people of Viet Hai Commune in Cat Ba - Hai Phong and many mountainous regions of Lang Son. And especially meaningful, we have visited and directly given our supports to the people of Mong Duong ward in Quang Ninh province.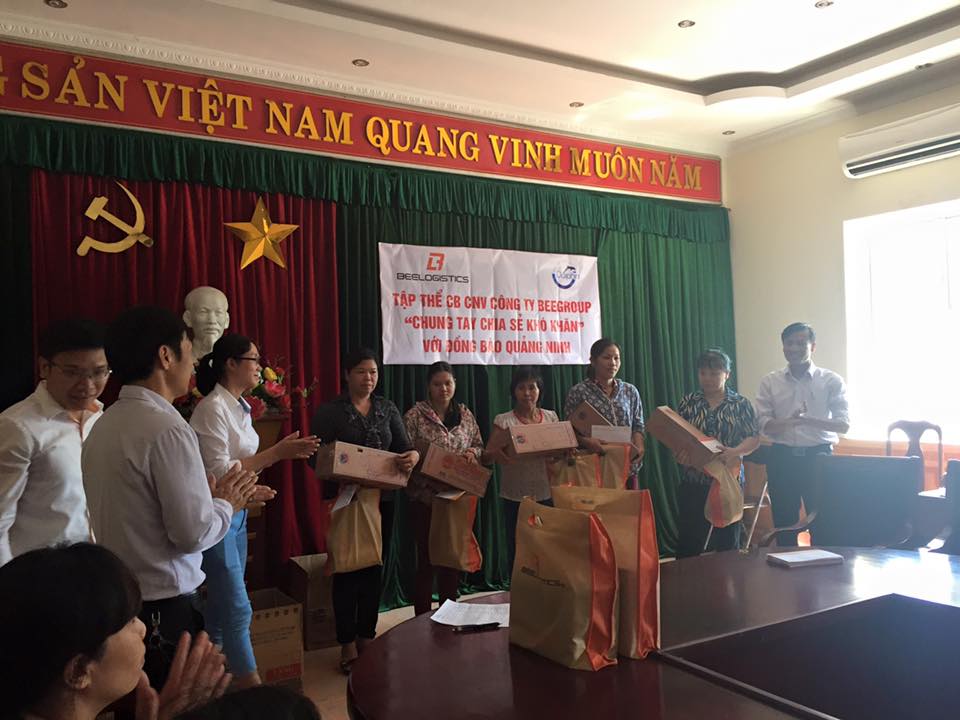 On 22nd August 2015, on behalf of all BEEGROUP staff and management, Union Executive Committee of Hai Phong branches visited Mong Duong ward – Quang Ninh province and given to local residents meaningful donations of over 50 million VND in value, hoping that we can partly contribute to help the people overcome their difficulties, improve their daily lives after the flood, and soon be able get back to their normal economic activities. The team visited and gave financial supports to 25 families who suffered the heaviest damage from the flood; stopped by and gave meaningful gift sets to the children of Mong Duong's kindergarten; visited and condoled with a family to share their grieve of losing 3 family members in the flood.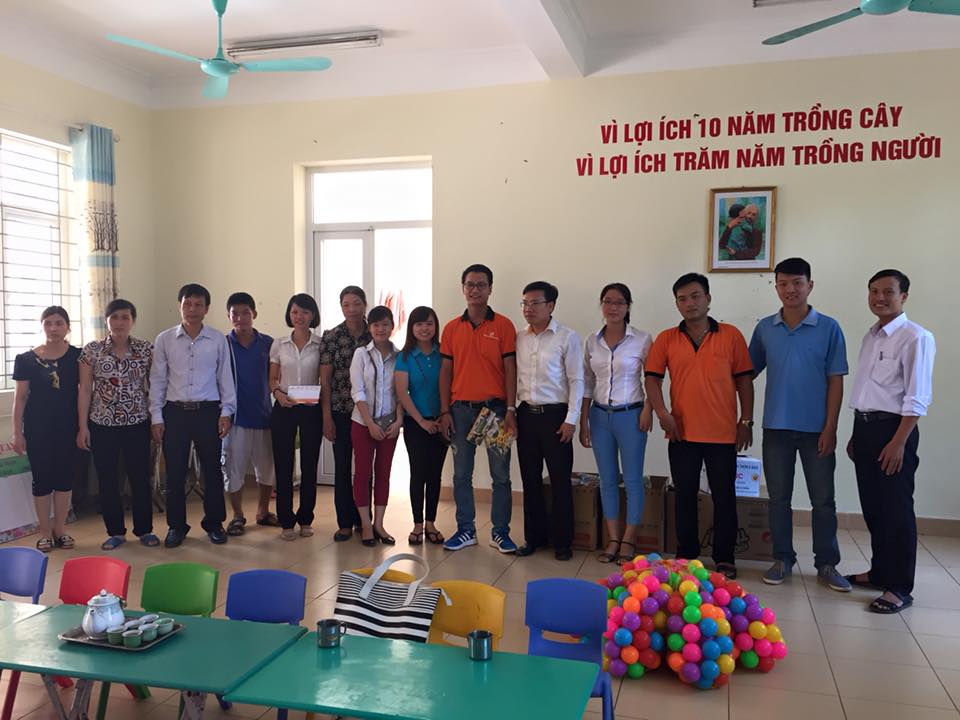 With sincere hearts, the campaign is one of the social activities within BEEGROUP, which define and encourage our cultural sharing value. With the spirit from this charity campaign, we now launch a new long term "CHARITY FUND", with the purpose of supporting and sharing with the unfortunate. We strongly call for supports and enthusiastic participation from all BEEGROUP staff to advocate for a heart to heart sharing spirit, to donate in "CHARITY FUND" and participate more in charity activities.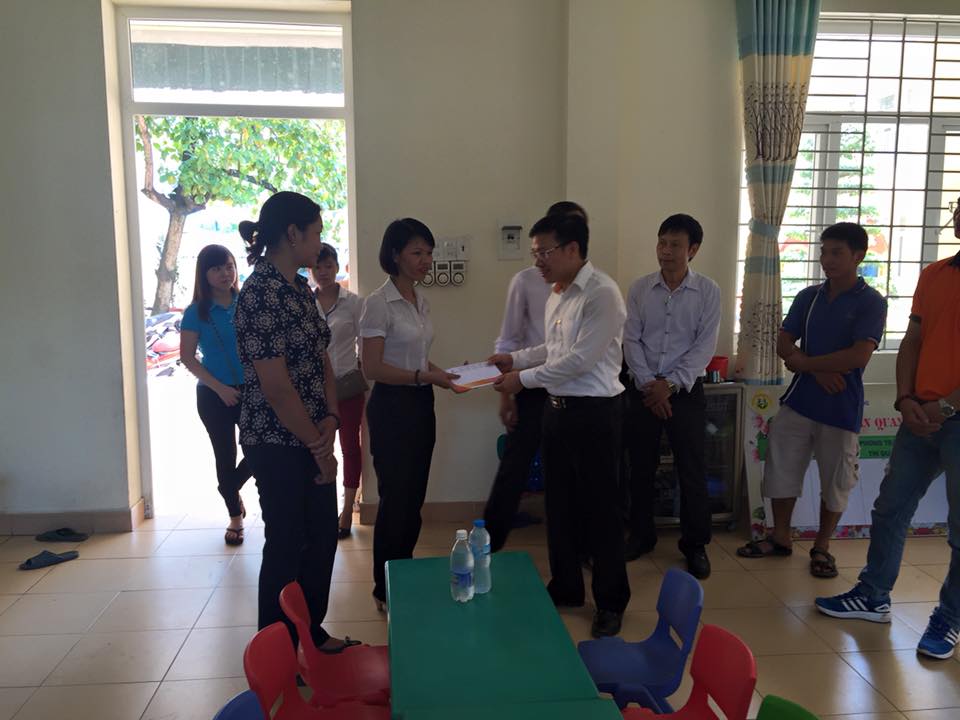 BEEGROUP UNION EXECUTIVE COMMITTEE