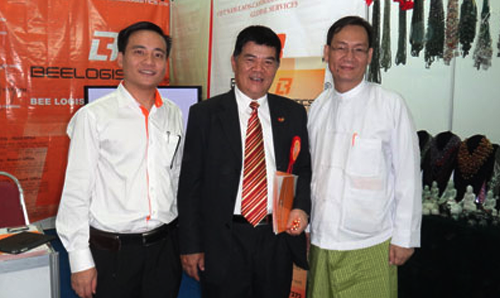 As one of the pioneers in Myanmar market, Bee Logistics Corp has been handling the traffics between Vietnam and Myanmar as well as from different countries to Myanmar for over two years under the name of Myanmar partner.
With the purpose of being a bridge to connect Myanmar, a very new, potential market, with the global market, especially with Vietnam, we speed up our company investment application process in Myanmar. Finally, we are approved to open up our owned branch in Yangon, Myanmar from 2013, under name of Bee Logistics Myanmar Co.,ltd – 100% invested by Bee Logistics Corp – Vietnam, under the Certificate of Incorporation number 333FC of 2012-2013 issued by Ministry of National Planning and Economic Development.
Our Yangon branch shall start full operation in logistics services from February 1st, 2013. We also undergo to create a Myanmar Corner in our website to facilitate and free consult for whom are interested in the Myanmar market at http://beelogistics.com/index.php/en/forum/index
Adding Bee Logistics Myanmar Co.,ltd in our owned network, Bee Logistics Corp has strong presence in Ho Chi Minh City, Hanoi Capital, Hai Phong City, Danang City, Lang Son City, Nha Trang City, Qui Nhon City, Phnompenh capital (Cambodia), Yangon City (Myanmar) and one rep. office in Bangkok Capital, Thailand.
With global partner network in over 180 countries and territories, our services are extended to any corner of the world market which are expected to supply our esteemed customers a one-stop service for their shipments in and out of Vietnam as well as free consultation for companies to enter new markets.

Vietnam Business Forum